Hyperion Power Services, a wholly owned division of Hyperion Systems Engineering Group, is managed by seasoned veterans, each with over 40 years of management and leadership experience in the power generation industry.
George Kassianides
Over 40 years of experience in engineering and project management within the Defense and Power Generation industries, the last 17 years with Siemens Energy, as Director of Latin American Projects. Extensive project management experience of multi-unit combined cycle and conventional steam plants domestically, in the Middle East, and in Latin America. Responsible for profit and loss for EPC projects up to $1.6 billion. Consulting services include consulting to owner's engineering companies, plant design and modernization services as well as strategic impact analyses and business strategy design to developers of new power projects.
George Schott
Over 40 years of experience in project development, project implementation, engineering design, engineering management, consulting, construction support, environmental design, analyses, and testing, environmental permitting, expert witness, plant layout, civil engineering, process management, computer tools, stress analysis, structural dynamics, dynamic testing, piping design and analysis, acoustical design and noise control, and plant operations experience within the power generation industry for fossil fuel and nuclear projects worldwide.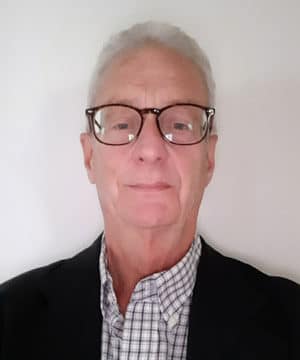 Jim Knowlton
Vice President, Business Development
Over 40 years of power generation experience in operations management, business development, project management, engineering, construction, and project controls for nuclear, coal and gas turbine power generation projects. Developed and implemented strategic planning strategies to customers providing engineering services to domestic and international equipment providers, constructors, and utility customers.
Joe Kehler
Director, Operating Plant Technical Services
Global business executive with over forty years of experience establishing regional and international service centers and managing multi-cultural field service and operation organizations. Extensive working knowledge of corporate financial reporting, capital programs, sales, marketing, human resource policies and procedures and business development programs.
Manual Tejada
Vice President, Business Development, Latin America
Over 40 years of experience in strategic planning, risk assessment, contract negotiation and project management of power generation plants, with profit and loss responsibility up to $600 million. Successfully completed numerous projects in several Latin American countries and the USA. Extensive knowledge of power plant maintenance management, improving availability, reliability and profitability. Considerable expertise in switchyard design and transmission and distribution engineering. Truly international experience, having studied both in Europe and Peru, and having spent many years successfully working for global corporations, such as Siemens and Engie.